I have to start this post with a big shout out to Mr. B!!
He put in long hard hours into creating a more cohesive
space for me to store all of my tablescaping and home décor pieces!
He gave up many evenings and several weekends planning and
building, what I consider to be, the ideal storage solution for a small room in the basement.
I am very proud to show off his handy work to you today!
Almost a year ago I shared with you where I keep it all

here in this post

.
The storage room was an embarrassing mismosh of different shelving and the room felt very dark.
My dishes were stacked precariously on the shelves and I would have to, carefully, move stacks of them to get to the dishes I wanted for a particular table setting I wanted to create.
Not to mention, boxes of recent purchases lining the floor.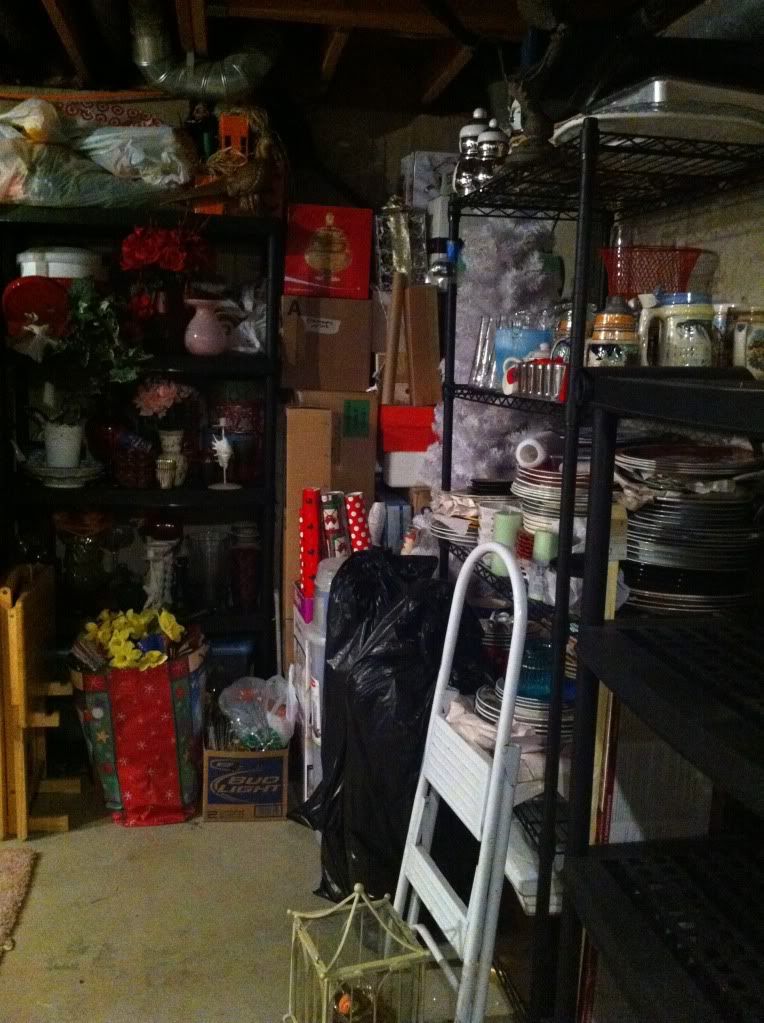 It was just annoying to even go into the room.
So began the process of removing everything from the room.
Everything had to be taken off the shelves and moved out to the bar area of the basement.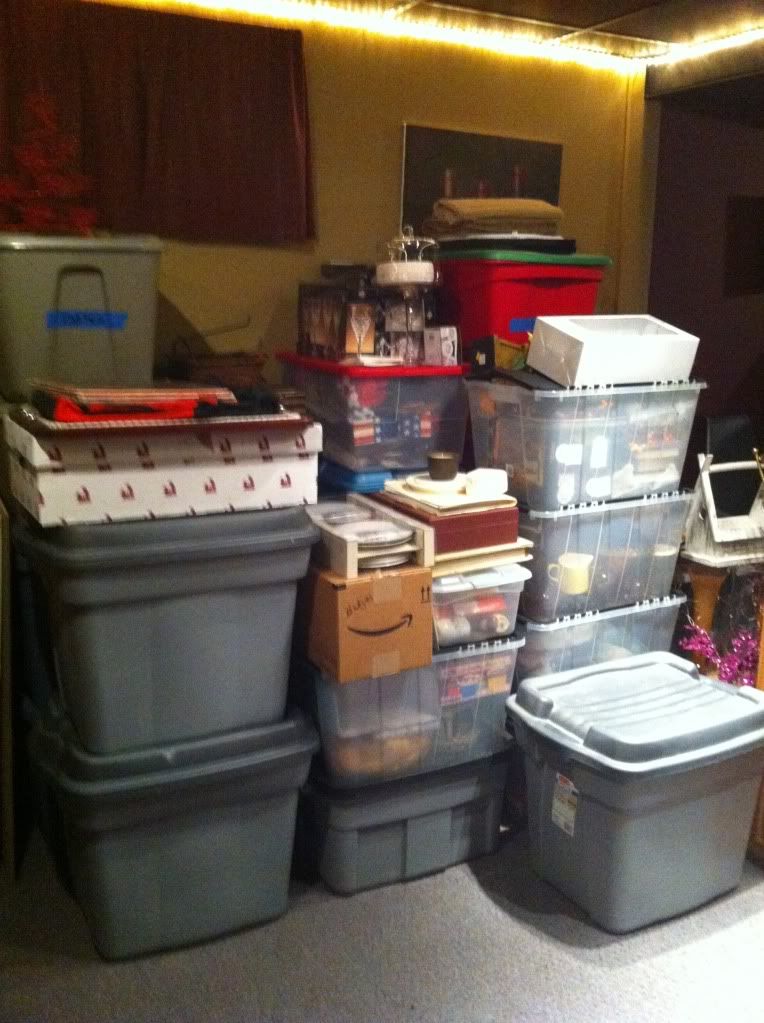 (This isn't even half of it!)
Leaving Mr. B with a clean slate to work with.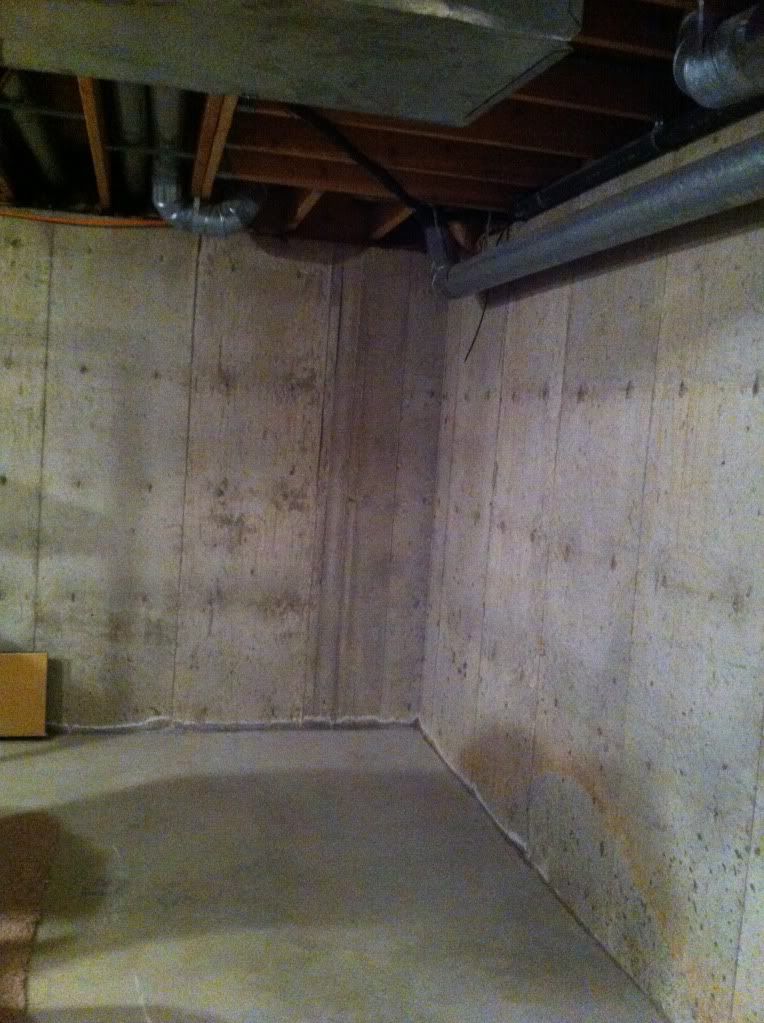 One of things I love about Mr. B is that he is just as addicted to Pinterest as I am.
While I am pinning table and décor inspiration he is finding home improvement and organization motivation.
Here is what he found for his jumping off point:
(Source:
The Bungalow Blog)
What we both liked about this plan is that there are very few posts to get in the way.
Boxes and bins can be moved around the shelves very easily.
Mr. B then used his CAD drafting program and came up with his design.
Several trips to Home Depot later and he was ready to put it all together.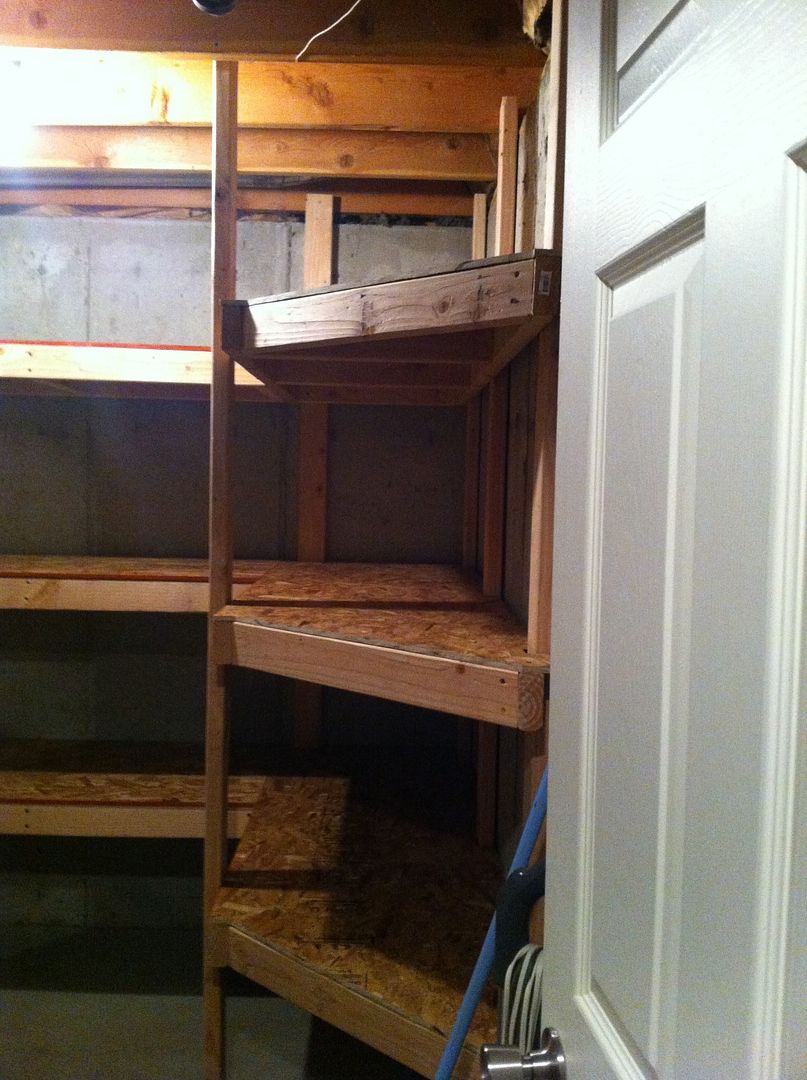 This is where you first come into the room.
He angled the shelves here, making it a cleaner entrance
since the furnace and water heater are on the left.
I promise you, every shelf is over engineered and level!
That's another thing I love about Mr. B!
Anything he builds is made to last a lifetime!
Every bin was measured precisely to insure they would fit on
any shelf and all of the shelves are 24" deep.
My job was to put everything back where it all made sense to me.
He even made an area for my glasses so that they aren't
scattered all over the house!
Yes, they are now all in one place!
Larger pieces and all of my vases and candlesticks
are lined up, by color, on the top shelf.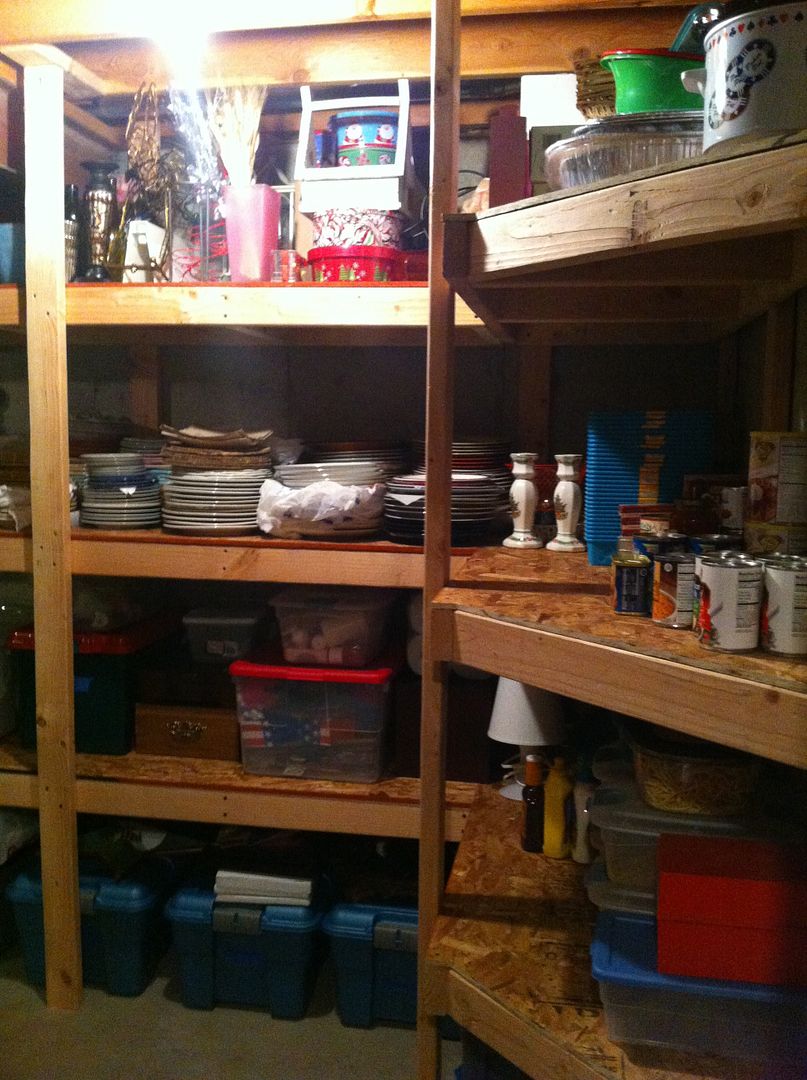 The angled shelf is a perfect pantry for overstock.
I'm a semi-hoarder when it comes to canned goods.
Now, I am always honest with you and I always will be.
It's still a work in progress.
I have some major purging to do
and
Mr. B wants to complete the shelving around the back corner
to include his home brewing supplies.
It took Mr. B two full weekends to complete the project.
Total cost, not including a new laser level, was under $250.
And, we will be recovering some of that once we sell off the previous shelving and I hold a ginormous garage sale.
But, to not have to worry about dishes crashing to the floor in the middle of the night and being able to find what I am looking for pleases me to no end!
I go down there now, for no reason,
just to look at how much neater and organized my crazy hobby is now!
Again, thank you Mr. B! You are the bestest ever I swear!
Click

here

to see where I may be partying this week.
AND
Don't forget to come by on Tuesday's