A few weeks ago I shared with you

a little update

I had done in
my office/ craft room
I just couldn't decide what to do with that blank space in the upper left corner.
To be honest, my creativity has been lacking lately.
I'm not sure if it's because it's Spring and I want to be outside but,
the weather isn't quite cooperating, or what.
All I know is that I have had a devil of a time
doing anything
but clean and cook.
Now, I do love to cook,
but c'mon...clean??
Yeah, I needed to break this cycle and stat!
So, the other day I grabbed my purse and keys
and headed to those meccas of creativity,
Hobby Lobby and Michaels.
I started at Hobby Lobby and aimlessly wondered the aisles.
I seriously was almost through the whole store when
I saw the artists canvases.
I spotted one in a 12"x12" size.
Now, we always hear about starting with a blank canvas right?
That is just what I did!
Luckily for me they were on sale too!
I grabbed one and then headed over to the fabric department.
I didn't want anything too wild but I did want something
a bit hip and in a color to go with my room theme.
Nailed it!
I over bought but then again, I know I'll find use(s) for the remainder.
Again, on sale!!
I then headed off to the new Michaels store just up the street from the Hob and scored on the final pieces I needed for my project.
Not only on sale, but on clearance!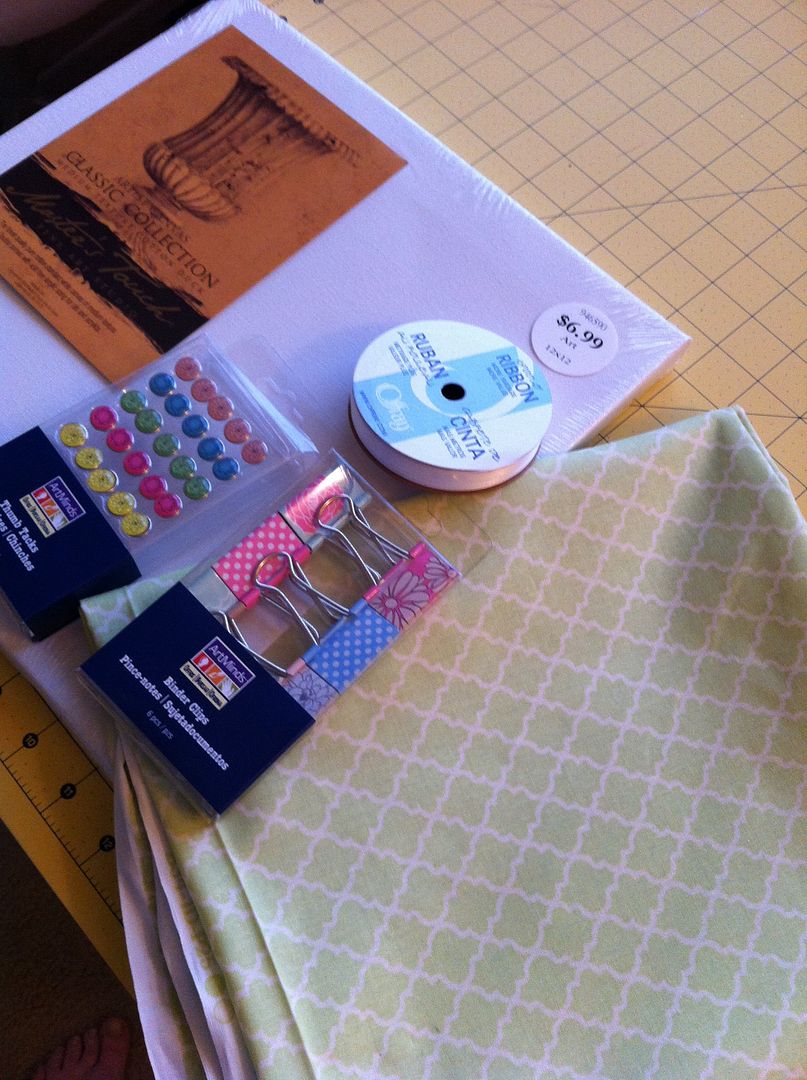 I have to show off the cute binder clips I got too!
I didn't use them for this project
but they were
clearance at .99 and were too sweet to pass up at that price!
I cut the fabric into a 16"x16" square and, using just a plain office stapler, attached it to the back of the canvas.
I then added the ribbon by first finding the center
and just winging it from there.
How adorable is that thumb tack? 60 in the package,
in 5 different colors, for .99!
I used a kitchen knife to bend the tacks over they wouldn't pop out.
A simple, yet fun craft to, hopefully, get my creative mojo
back in line don't you think?
And, it fits perfectly!
I plan on filling it up with pictures of my grandson.
Now that will put a smile on my face for sure!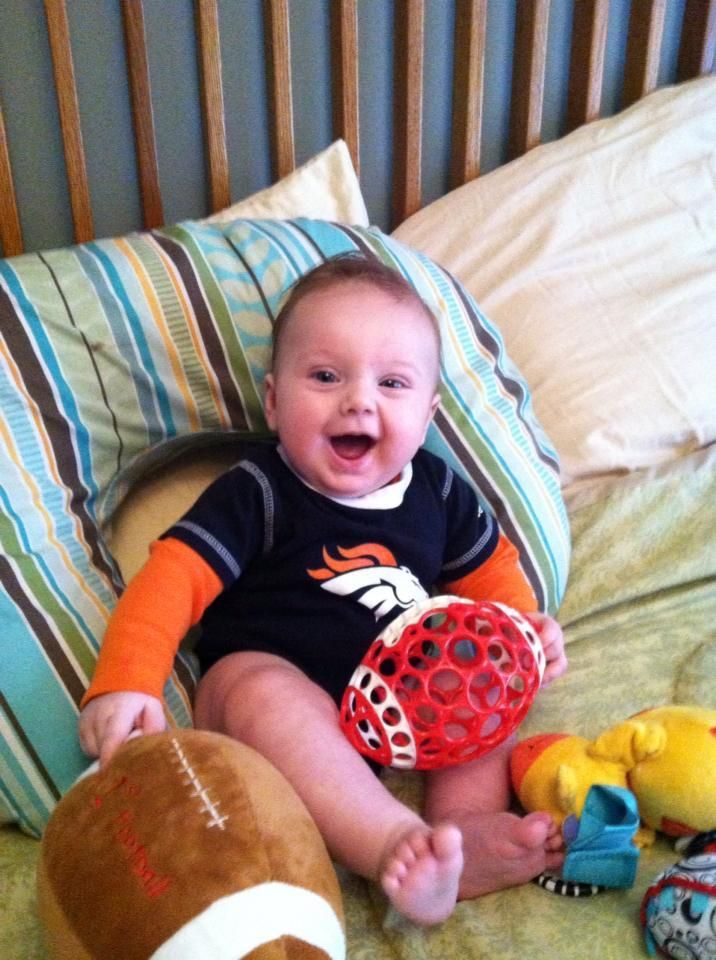 Click

here

to see where I may be partying this week.
AND
Don't forget to come by on Tuesday's