Almost a full year ago I joined some
blogging friends and spent the day

thrift store shopping

.
At that time I had purchased this:
He only cost me $2.50! I had plans of painting him and displaying him on our mantel shelves.
So, a year has come and gone and I just now got around to it!
As much as I love spray painting and it took me a year?
Anywho, last week I saw him just sitting there, looking all scuffed up and dirty,
and decided it was time to clean him up.
In spray painting him white, I learned a valuable lesson.
DON'T buy the cheap .98 cans of paint.
It had to have taken 8-10 coats to get the coverage I wanted.
I went through 2 cans of spray paint!!
Lesson learned, go for the good stuff.
I may pay more but I have no doubt I would have not used even a half a can!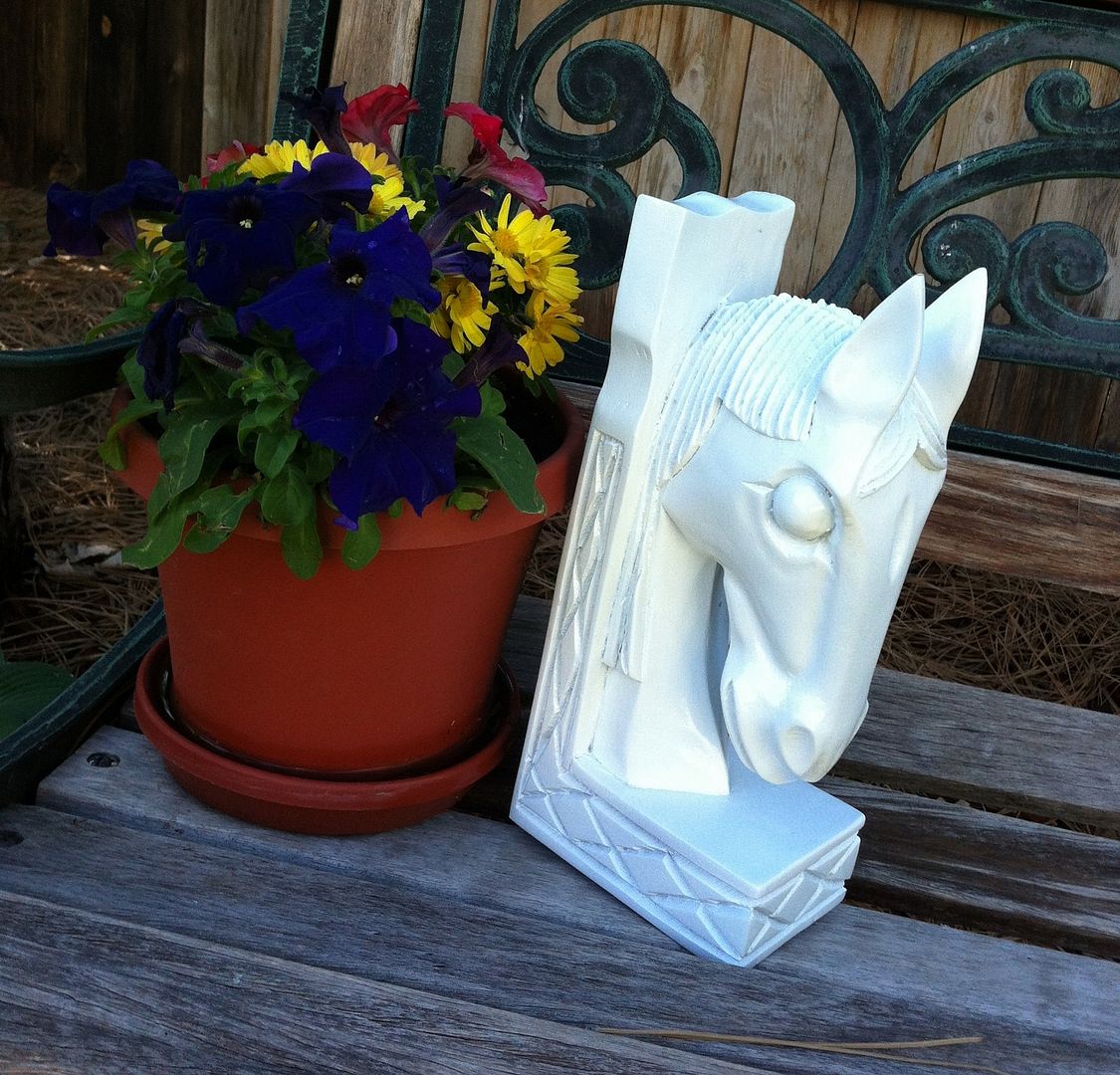 Oh I do love how he looks now!
He is going to be the perfect addition to my summer mantel!
Follow my blog with Bloglovin
Click

here

to see where I may be partying this week.
AND
Don't forget to come by on Tuesday's