One of the sweetest bloggers I've never had the pleasure to meet in real life is celebrating her birthday day! Linda blogs at

Al A Carte

. Through emails we have gotten to know each other and I just know, if we were to meet in real life we'd be the best of friends.
A few months back, Linda was clearing out some of her stash and gifted me a lovely little teapot and a set of napkin rings.
In honor of her special day I decided to create a vignette using these special gifts.
Using the blue in the teapot
I gathered some of my favorite dishes and set them in my wine box that sits on Max's table.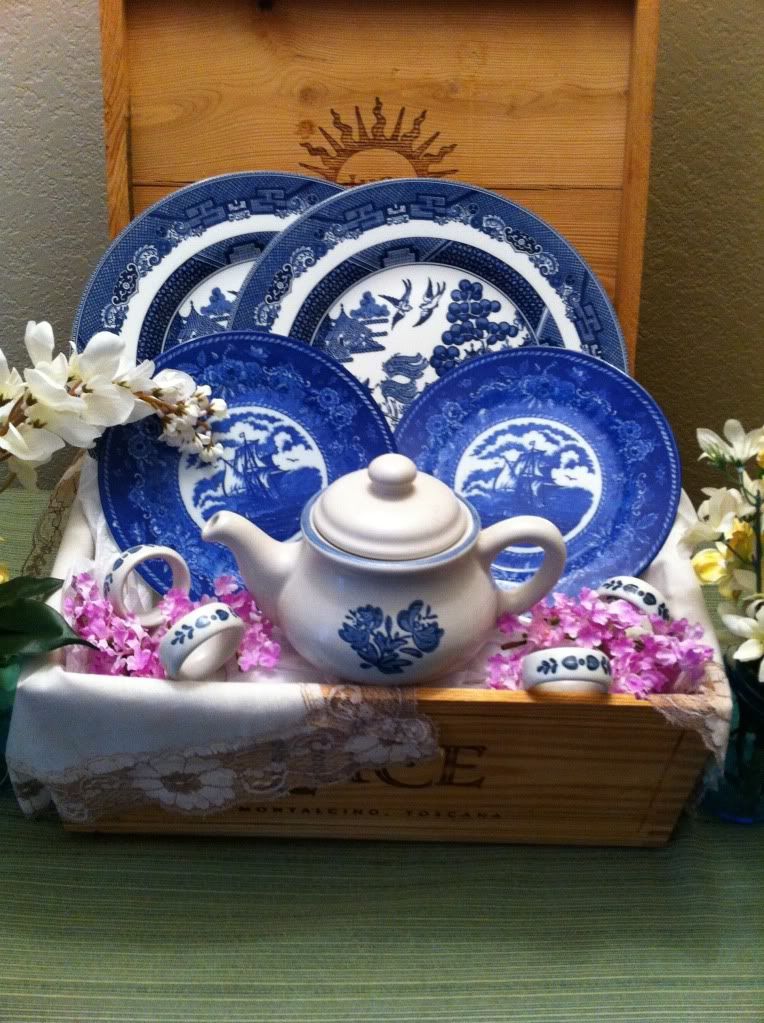 I placed the teapot front and center.
Just like Linda, it is just the sweetest thing ever!
I also set four of the napkin rings upon some of my favorite flowers, Lilacs.
Due to a hard frost at the wrong time, mine didn't bloom well enough to use real, but faux works too.
I placed some more faux flowers, in yellow and white,
in blue Ball jars on each side of the wine box.
I hope you like my little homage to your very special day Linda.
Happy Birthday Dear Friend!!
I always share my tables with
Click

here

to see where else I may be partying this week.
AND
Don't forget to come by on Tuesday's
for my link party.