A few weeks ago,
when I shared my Memorial Day BBQ table,
I made mention of my eggy mac salad that I would be serving with
our grilled steaks.
A few of you asked if I had shared the recipe, and I hadn't so,
I will share it with all of you today.
It's a very easy pasta salad recipe to put together actually.
The ingredients can depend on what you have on hand.
A throw it together kind of macaroni salad perfect for summer BBQ's!
Eggy Mac Salad
2 cups uncooked macaroni (about 10 ounces)
4 hard boiled eggs, cooled and shelled
1/4 cup each, diced, onion, cucumber, carrot and celery
2 tablespoons dill relish
1 tablespoon yellow mustard
Boil the macaroni until very very soft. Big tip here I am sharing,
if you want a pasta salad that doesn't get dry, overcook your pasta.
I'm serious, boil it until it's just this side of mushy.
Forget the al dente rule of thumb if you want a creamy pasta salad.
The pasta will tend to absorb the wet ingredients,
leaving you with a sticky, dry salad. Overcook it is all I am saying.
Rinse the macaroni in cold water until cool.
While the pasta is boiling, in a large bowl, mix all of the other ingredients together.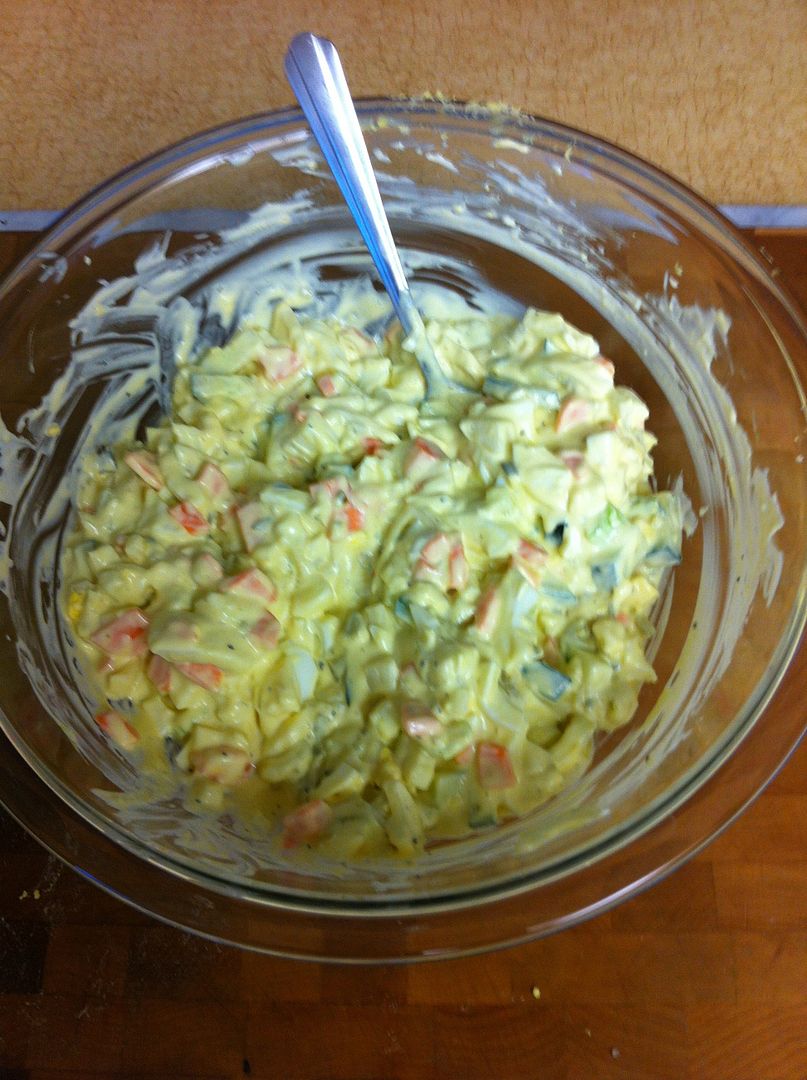 Add the cooled macaroni, and toss until combined.
Add more salt and pepper if needed.
Cover and refrigerate for several hours or overnight.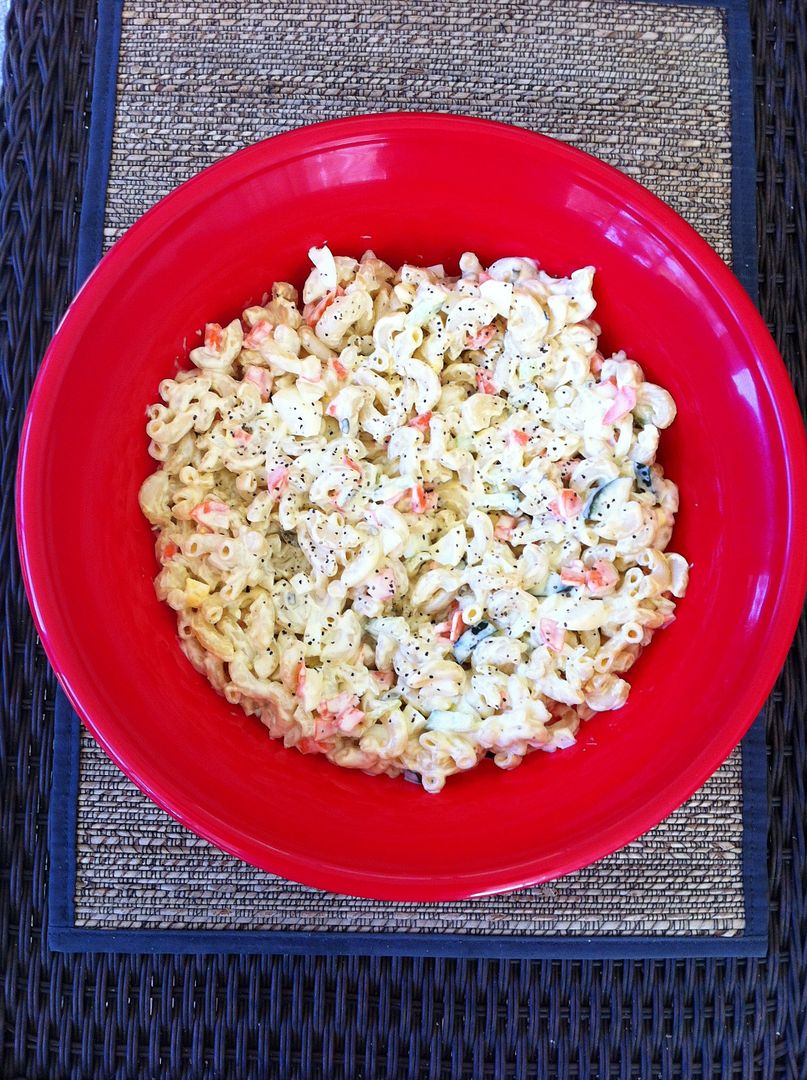 Place in a pretty bowl and serve.
This salad goes so well with anything off the BBQ grill!
Steaks, dogs, brauts, ribs or chicken.
it's the perfect cold side dish to any summer BBQ!
Follow my blog with Bloglovin
Click

here

to see where I may be partying this week.
AND
Don't forget to come by on Tuesday's
for the link party.