A few years ago, we had a neighbor that was considered a Master Gardener.
His front garden was a delight to see each day as the flowers he lovingly cared for bloomed.
Alas, due to some personal issues, he had to move away.
But, before he left,
he allowed me to adopt some of his flowers.
I chose some irises to dig up and replant in my back perennial garden.
As with all plants, the first year they crawl, the second year they walk
and the third year they run.
Whether it's because it's the third year having them in my garden or,
because of our cool wet Spring, the irises are definitely running this year!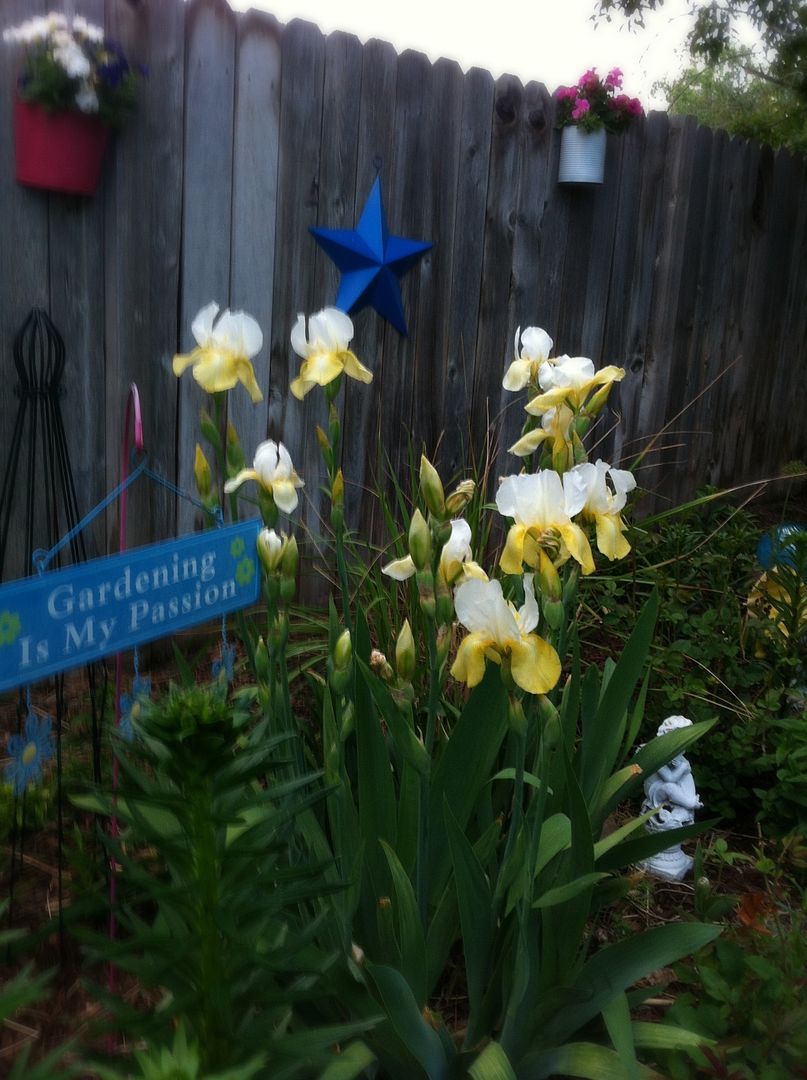 I am not tall, about 5'3" on a good day,
and these are so tall I barely have to bend to get a good look at them.
I love the white and yellow combination.
(Photo taken with my iPhone believe it or not!)
I had thought I should have dug up some of his
chocolate brown irises too but, now I am glad I stuck with just the white.
I just love how tall and straight they stand in the garden.
They bloomed just after my alliums were done for the Spring.
Perfect timing really. I'm thinking, come Fall,
I will divide them up and scatter them throughout the whole garden
for even, fingers crossed, more blooms next year.
Follow my blog with Bloglovin
Click

here

to see where I may be partying this week.
AND
Don't forget to come by on Tuesday's
for the link party.