This is a Sponsored post written by me on behalf of
Avocados from Mexico
for
SocialSpark
. All opinions are 100% mine.
We absolutely love avocados in this house! We especially love Avocados from Mexico!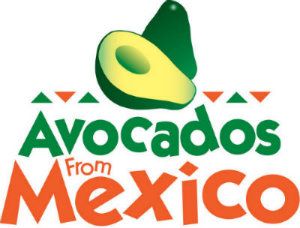 Look at that beauty! I just picked up 4 of these bad boys from our local grocery store (on sale too!!). All nice and dark green and perfect for using in favorites like Mr. B's famous guacamole, topping off a burger or using in a fresh taco salad.
I was thrilled to be able to write about avocados from Mexico. I mean, c'mon, avocados are really the perfect food! Full of the right kind of fats, and just so awesome in their creamy goodness. I could seriously eat them like apples!
I also received a gift card to the Avocados from Mexico Cafe Press store.
How cool is this site?
I picked out a super cute dark blue apron with I Love Avocados on it.
Who's stylin' now?? Yeah, that'd be me!
You just know I'll be sporting this chic little number as I mash up or slice and dice those avocados!
Want to join me with your love for avocados? Participate in the #Iloveavocados Twitter party on February 7th between 3:00 and 4:00 PM EST. $500 in gifts and prizes will be given away. Also, check out the Share the Avocado Love Facebook app. You can download ring tones, screen savers, virtual gifts and more. In fact, I just sent Mr. B a virtual guacamole...I 'd bet he's just droolin' away just looking at it!