As I've said before, Mr. B is a pie guy.
Luckily, I like pie too, or rather, I like making pies.
There's something about making the crust, getting the water just right so that it's neither to dry nor too wet, and then rolling it out
into a perfect round, that I thoroughly enjoy.
So, when a couple of weekends ago, during another snowstorm
(are we done yet??),
Mr. B asked if I could make a pie for dessert, I happily agreed.
This recipe is another from his Grandmother.
It is an ooey gooey combination of brown sugar, egg yolks,
sour cream and raisins.
All topped off with a rich meringue.
Fully bake a 9" pie crust. Just use your favorite crust recipe or you can use my favorite, found

here

.
2 egg yolks (keep the whites for the meringue)
Soak the raisins in some warm water for a bit to soften them.
Place all of the ingredients, except the raisins, in a saucepan and cook, stirring constantly, on medium heat until the frothiness disappears.
You'll know it when you see it, trust me.
Drain and add the raisins
and pour into the prepared pie shell.
Allow to cool completely before topping with the meringue.
1/8 teaspoon cream of tarter
Beat the egg whites until frothy. Gradually add the sugar and cream of tarter. Continue beating until stiff peaks occur. Top the pie with the meringue.
Place in the oven at 425 degrees for about 4 minutes or until the top is just brown. (Really watch it! It happens quicker than you'd think, just sayin').
Or, if you have one, use a kitchen torch.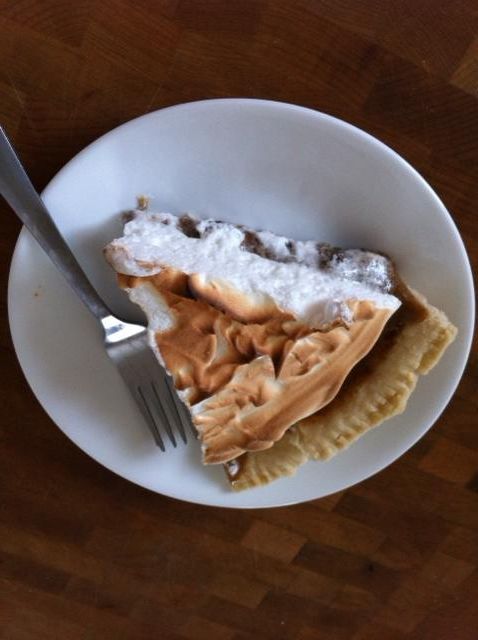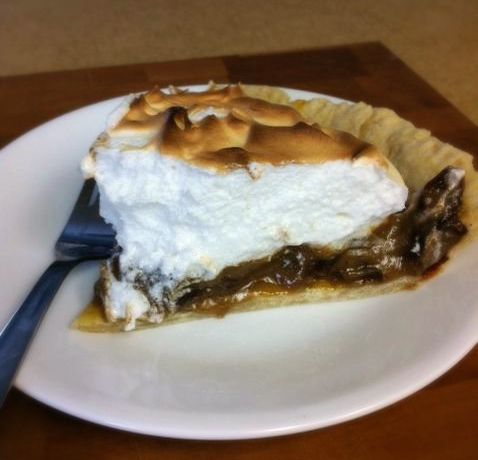 I promise, just one slice of this pie and,
you will be licking the fork and plate clean!
Click

here

to see where I may be partying this week.
AND
Don't forget to come by on Tuesday's
for the link party.